Chanukah Whisky Tasting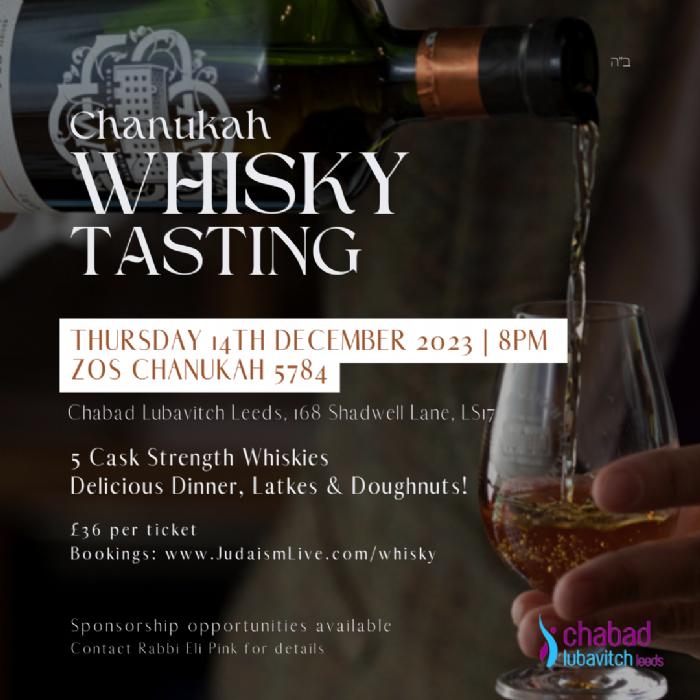 Thursday 14 December / Zos Chanukah 8:00pm

Sample 5 Cask Strength Whiskies
Enjoy a Delicious Dinner, Latkes & Doughnuts!

£36 per ticket
Whisky Sponsorship: £180 (includes one ticket)
Dinner Sponsorship: £500 (includes one ticket)
Event Sponsorship: £770 (includes two tickets)

All funds raised will be supporting our Shabbat Dinner Packs project, providing a Friday Night Dinner to over 50 people a week.

Bank Transfer is preferable to avoid booking fees.
Or book below via PayPal.
Contact Rabbi Eli Pink on 07875 320 344 or email [email protected] for details.